AND-ROD Featured in Our Homes Magazine
Summer 2020 & Fall 2021 Issues!
Cheri Janknegt – Horticulturist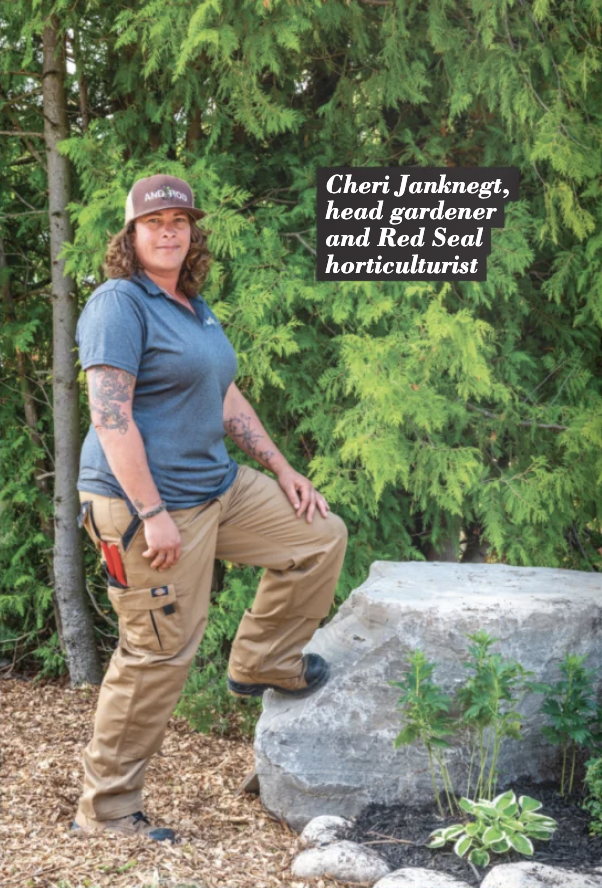 Cheri grew up in a family of gardeners, spending most of her formative years outside. This resulted in a passion for nature, a love of outdoors and gardening. Cheri began her career at a local nursery and has expanded her experience and knowledge in Landscape Horticulture; gaining her Horticulture Red Seal ticket in 2012. Cheri has returned to the beautiful Bruce Peninsula, an area for which she has great love and respect, to work with clients to impart knowledge and design while aspiring to use native plantings in natural settings.
CALL US TODAY TO BOOK YOUR GARDEN MAINTENANCE CONSULTATION WITH CHERI!
($75.00 consultation fee will be charged & credited back if estimate is accepted)
OR EMAIL CHERI DIRECTLY WITH ALL YOUR GARDEN DREAMS & WISHES!
garden@and-rodcontracting.com
And-Rod Construction specializes in providing top workmanship to deliver consistently reliable construction services. Our professional and experienced team are equipped to assist our customers beginning with the initial consultation and ending with the final pieces of construction. We strive to provide a hassle-free experience for all of your construction needs.

And-Rod Construction works with qualified and skilled engineers and construction professionals to provide you with reliable on-time services.

We are happy to answer your questions. To learn more or schedule a consultation, call us today at +1.226.459.0141.